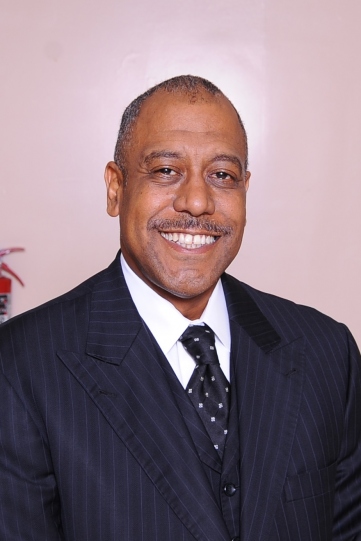 Kenneth G. Thibodeaux was born at Sara Mayo Hospital in New Orleans, Louisiana.

Although he attended both public and catholic schools in New Orleans, he received his diploma from John McDonough Sr. High School and furthered his education at Southern University at New Orleans (SUNO). While attending SUNO, he specialized in Race, Gender and Class curriculum and was recognized as a National Top Scholar.

Shortly thereafter, he enlisted and served in the United States Air Force. He served as Special Assistant to Joint Chief of Staff at the Pentagon in Washington, D.C. While he served in the military, he was awarded an Associate Degree in Human Resources at Community College of the Air Force.

He married Miss Yolanda White and from this union was blessed, by God, with two daughters, Kenisha and Khadijah.

He joined The Asia Baptist Church under the Pastorate of the late Reverend Zebadee Bridges, Sr., where he accepted the call to the Gospel Ministry. He received his Ordination through the First District Missionary Baptist Association of New Orleans.

Reverend Thibodeaux also earned a Bachelor Degree in Theology from Union Baptist College and Theological Seminary and retired from the United States Air Force with numerous accomplishments, awards and achievements. Although he has been in the Gospel Ministry for a brief period, the Lord has provided him many opportunities to serve, such as:
Assistant Pastor to The Asia Baptist Church, Director of The Asia Baptist Church Day Care Center, Secretary of the Ministerial Alliance of the First District Missionary Baptist Association, Serves on committee for a Better New Orleans in areas of Housing and Education, Received a Bachelor of Arts in Sociology from Wilberforce University, Wilberforce, Ohio.

Finally, Reverend Thibodeaux was newly-elected as the Pastor of The Asia Baptist Church. Under his leadership, the church anticipates physical, financial and spiritual growth.

Above all, Reverend Kenneth Thibodeaux is Loving, Leaning, Learning and Looking for the Coming Christ.